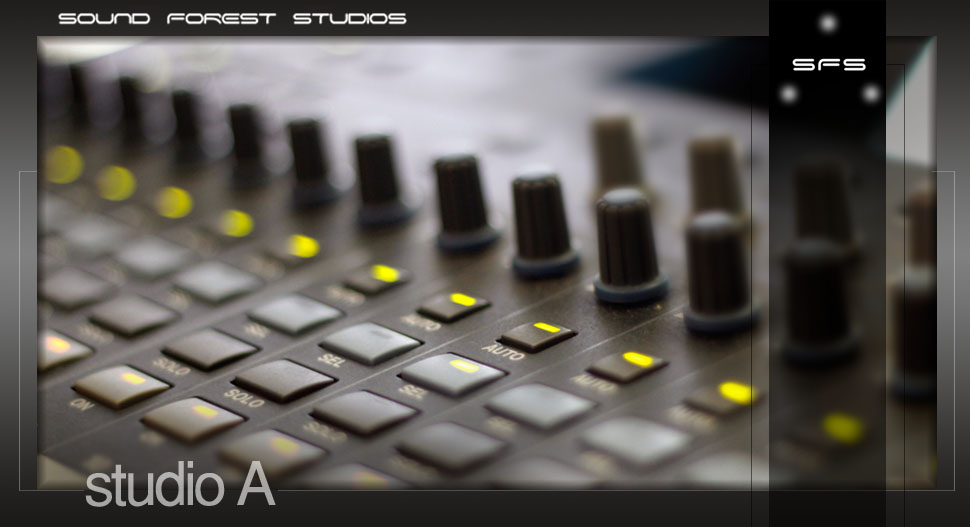 Studio A is a 5.1 Dolby calibrated sound suite. The size of the studio control room is 5.0 x 4.0 sq. metres and has a voice recording booth that doubles as a foley stage.



equipment

Studio A's equipment includes:
- Dyna Audio Air6 Monitoring;
- Pro Tools HD 9 Native;
- Apple Mac Pro 8gb RAM 8 Core;
- Protools Omni Interface;
- Yamaha O2R 96 Surround Function Console;
- Dual screen display for Protools;
- Toshiba LED 55 inch display screen;
- Wave Diamond Plug in bundle;
- Dolby Surround Production tools.




work profile

- HDTV Audio Mixing;
- Sound Design;
- 5.1 Premix for film;
- Dolby E Encoding;
- Audio Restoration;
- Music Recording.