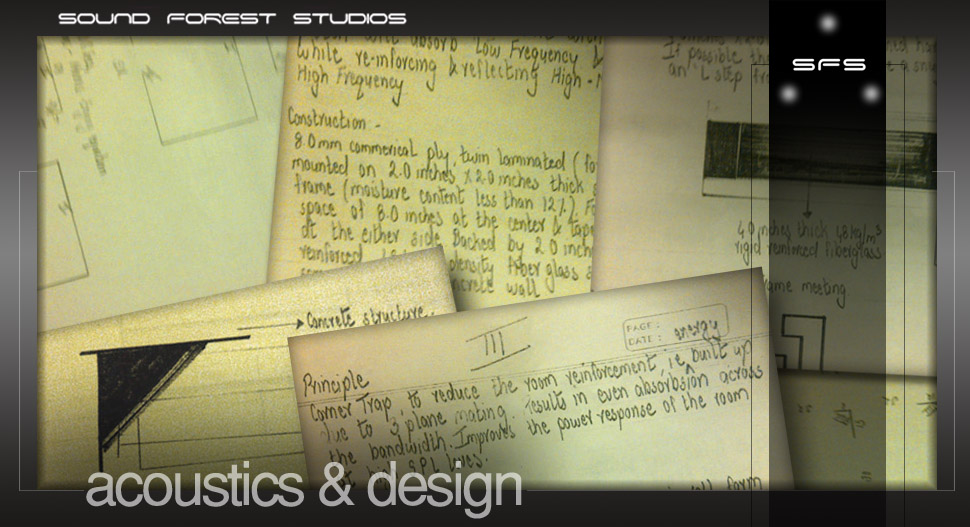 There was an extensive amount of thought, planning and expertise that went into the concept, design & execution for the creation of the studio.
The site was intentionally chosen in a quieter neighborhood of Andheri, Mumbai to keep the ambient noise floor levels to a minimum. We located a bare strip down space in a commercial building whose structure was reinforced with a high ceiling. Asperical ratio proportions were implemented to offset the room resonance. We've avoided taxing the existing single- brick structure, but double glazed walls were made in high density concrete where required.
For purely personal reasons the Tom Hidely non-environmental listening room principle was implemented for Studio A's surround sound control room. Corner traps to take away the energy built up due to three plane mating. A complex resonater tuned across the bandwidth but structurally modified as an acoustic play to break the spherical waveform and a huge base trap on the ceiling to dampen the low frequency response. With an RT60 of 0.6 secs replicate the typical living conditions to facilitate a critical evaluation with listening pleasure & without fatigue over continuous long hours. Studio A's booth, which is designed on a floating floor principle, also doubles as a foley stage.

Similar design principles were incorporated for Studio B so that the artist would play in accompaniment to their own performance. A huge glass window for synergy to flow from the control room to the recording area was installed. Studio B's design is primarily based on the RASTi (Rapid Audio Speech Transmission Index)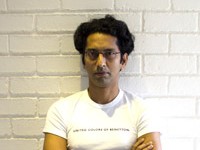 principle.

The SoundForest studio suite has been designed by Sanket Jadhav, a student and colleague of Sam Toyoshima.
Click to view larger images of the studio, or here to reach us.